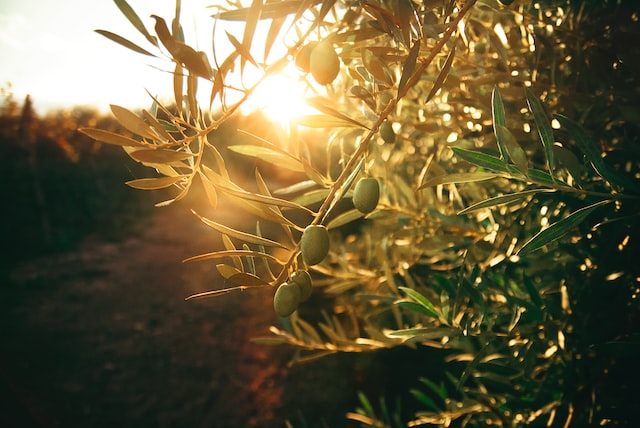 Record Harvest and Price Strength for Australian Olive Oil
The Australian olive industry is celebrating a record harvest and growers are experiencing historically strong returns for locally produced olive oil.
President of the Australian Olive Oil Association, David Valmorbida said it was an excellent outcome for the local industry in the face of trying conditions during the last 12 months.
"Good winter rains last year broke the drought and contributed significantly to the harvest, deepening the expectations of being an "on" year for most states (with the exception of some growing regions such as in Western Australia) within the normal biennial cycle of olive trees. However, some growers still experienced dry fruit and low yields at the start of the harvest while others were impacted by swollen fruit from excessive rain and flooding or even frost damage," Mr Valmorbida said.
AOOA Committee Member and Director of The Olive Centre, Amanda Bailey agreed that after the bushfires and complexities of 2020, the 2021 season threw out further challenges.
"As well as extremes of weather, the industry was also impacted by shipping delays in the Suez Canal, which held up processing machinery, equipment and storage tanks. Plus, lockdown and travel restrictions because of COVID-19 led to a labour shortage at harvest time, meaning there were tonnes of fruit left to spoil on trees," Ms Bailey said.
"What is positive," Mr Valmorbida added, "is the strong bulk price for olive oil, driven by a sustained increase in consumer demand for the local product.
"Previously, the Australian olive oil industry struggled with bulk pricing as low as $4 per litre for Extra Virgin grade. However, growth in the number of wholesale customers, the increased price of olive oil from the northern hemisphere due to smaller European harvests, magnified by a weaker Australian dollar, and continued strong consumer demand for local products, has resulted in Australian Extra Virgin Olive Oil fetching on average between $5-$7 per litre at the farm gate."
While there is no official tracking of the Australian olive oil harvest and farmgate sales, the Australian Olive Oil Association estimates the 2021 harvest will yield a record of between 20-22 million litres of olive oil.
"This values the Australian crop in the range of $120-$140M (wholesale value for the bulk farmgate product), with growers receiving attractive returns that support the business case for continued expansion of the local industry," Mr Valmorbida said.
The olive oil industry in Australia is very small by world standards, but the quality of oil being produced is world class. Several Australian olive oils already carry the AOOA certified Quality Seal which assesses oils against the strict international trade standards for quality and authenticity, set by the International Olive Council. The IOC is the intergovernmental organisation created under the auspices of the United Nations which leads the governance, promotion and global cooperation for the olive and olive oil industry. The AOOA is actively seeking more producers and brand-owners to become part of this initiative as well as its global Quality Control Program.
David Valmorbida says that Australia is geographically well positioned to significantly increase its participation in the international olive industry.
"Typically, olives grow well in similar geographies to grape vines; anywhere with a Mediterranean-type climate, so there is a strong case for Australia eventually becoming a significant supplier globally for table olives and olive oil. It is one of few countries in the Southern Hemisphere with this potential, plus the added advantage of emerging consumer countries across Asia-Pacific.
"The challenge for the Australian industry will continue to be access to water for irrigation and cost-effective farming models to allow Australian olive oil to be both high quality and competitive in price on an international scale," Mr Valmorbida said.
The price of olive oil globally continues to be highly volatile, mirroring a heavily traded product that can be stored and resold easily within a year of its production, creating opportunity for speculative investment.
Global pricing is heavily impacted by the supply of olive oil from Spain, which produces approximately half of the world's olive oil and which this year experienced a smaller harvest leading to short supply, sending prices for bulk oil up by over 60% since July 2020.
David Valmorbida said that these high prices were unlikely to last, given the positive outlook for the European harvest starting in October.
"Healthy levels of rain and favourable conditions would support a strong "on" year for olive production in Spain, as well as in other major producing Northern Hemisphere countries. While risks of inclement weather or insufficient rain remains until the fruit comes off the trees during harvest in November to February, there is a good probability of strong production, leading to a decrease in the price of olive oil.
"A lower price is likely to impact the competitiveness of Australian olive oil on the international export market. But in Australia, the product is less likely to be impacted, as some consumers prefer locally produced oil and are willing to pay a premium," Mr Valmorbida said.
The outlook for the next Australian season is looking good. Amanda Bailey has spoken to a number of Australian producers who are feeling confident about 2022.
"There are lots of new shoots on trees so the signs for production next year look positive and we hope conditions stay favourable for another record crop. The good news is the Australian olive industry has enough new season oil to flow around the country and into developing export markets.
"We know Australian consumers are eagerly awaiting the new release of locally produced Extra Virgin Olive Oil after a shortage last year, made more acute by significant increase in demand related to the pandemic," Ms Bailey said.
The Australian Olive Oil Association is a not-for-profit, independent body focused on the quality of olive oil, the promotion of olive oil usage and fair competition within the industry. Membership is open to producers, distributors, interested stakeholders and industry-related bodies.
For nearly 30 years, AOOA has been a signatory to the global quality control program of the International Olive Council (IOC). AOOA coordinates the annual testing program of leading olive oil brands by independent laboratories. All AOOA members agree to abide by the IOC standard. AOOA also manages the AOOA Certified Quality Seal Program, which involves an even higher standard of quality monitoring, and allows products marketed by AOOA members to stand out.
For more information or to organise an interview:
Jan Jacklin, General Manager, Australian Olive Oil Association
0417533281
gm@aooa.com.au