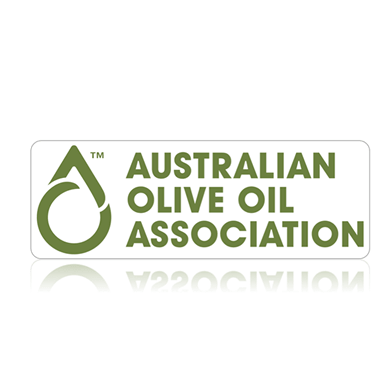 AOOA launches new look
Last month, the Australian Olive Oil Association (AOOA) proudly launched its new-look logo (pictured above) and industry website.
Last month, the Australian Olive Oil Association (AOOA) proudly launched its new-look logo (pictured above) and industry website. The new logo is designed to combine elements of the letters A and O (that make up the association's initials – AOOA name), to represent the perfect olive oil drop. President David Valmorbida says that the logo re-design communicates the heart of the association, which is about ensuring consumers are well educated and have a diversity of choice of the finest olive oils from around the world.
"Our old logo depicted an olive branch on the map of Australia, which is more relevant to growers and distributors, however the new logo signals an increased focus by the association on the relevant industry and stakeholder initiatives from the lens of the end consumer", says Valmorbida. "The re-design and re-launch of our website is a first step focused around clarity to industry participants and stakeholders such as retailers, traders, growers, other associations and interested consumer groups and media. The information is presented in a simple, yet informative manner and will stand as the authoritative source of truth in Australia about olive oil." The new website will also serve as a portal to communicate and share information with registered AOOA members.
The AOOA represents members that distribute some of the world's and Australia's finest olive oils and represent a majority of olive oil sold in Australia. Its members have been marketing olive oils in Australia for over 60 years and it is this heritage that is at the heart of the Australian affinity with quality olive oils.
Since 1993, the AOOA has been a signatory to the global quality control program of the International Olive Council (IOC), coordinating annual sampling and testing of leading brands by independent, IOC-accredited laboratories. According to the AOOA President, David Valmorbida, "promoting olive oil quality and product standards are at the core of the AOOA's purpose". The organisation helps members and industry stakeholders navigate international standards as well as local legislation and regulatory topics. As a peak industry body, the AOOA also takes the lead in relevant discussions at a governmental and international level, representing its members as well as the broader interests of the Australian consumer.
The AOOA welcomes prospective members from all sides of the industry, inviting local and international producers, distributors, retailers, trade organisations and other stakeholders to join under a common vision to ensure the continued development of an industry that champions fair competition and the promotion of quality under a clear, internationally accepted quality standard. Membership tiers cater for small and large organisations, for producers, importers, distributors and trade organisations.
Enquiries about membership or other topics concerning the olive oil industry can be made via the new AOOA industry website contact forms.